Presenting the greatest mustaches in Cubs history: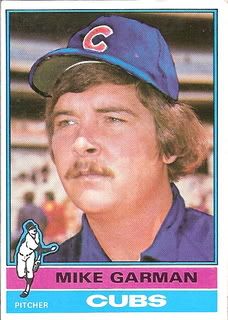 #15 - 1976 Topps Mike Garman
This card is a bonanza. Terribly airbrushed hat and warm-up jacket. Deadly serious steely gaze. Tough as nails mustache.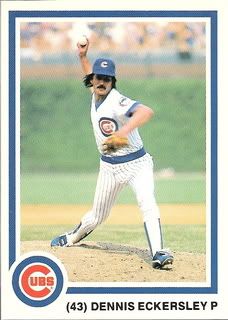 #14 - 1985 7up Dennis Eckersley
Unfortunately, this Hall of Famer's short tenure with the Cubs was most memorable for the terrific mustache-mullet combination.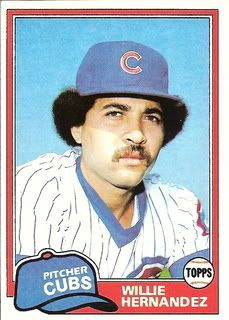 #13 - 1981 Topps Willie Hernandez
This is a magical portrait of a serious fellow that would be unhittable in 1984 with the Tigers.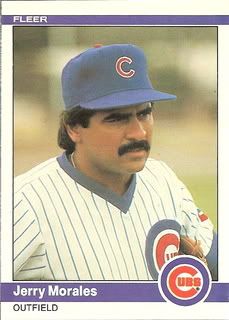 #12 - 1984 Fleer Jerry Morales
Compare Kosuke Fukudome's offensive numbers to Jerry Morales' and tell me who'd you rather have in the outfield. Still on the fence? Consider the mustache.
#11 - 1975 Topps Carmen Fanzone
Besides having a last name perfectly suited for a sports bar, Carmen Fanzone was also a featured trumpet player on the Tonight Show with Johnny Carson. You can't tell me that his mustache had nothing to do with that.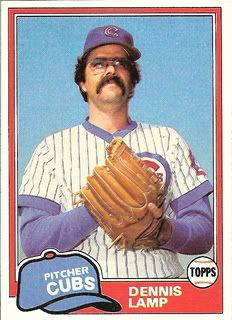 #10 - 1981 Topps Dennis Lamp
Ever seen a guy that looks just like this at the flea market? I thought so. Dennis Lamp simply mystified batters with his Fu-Manchu and smoke-tinted specs.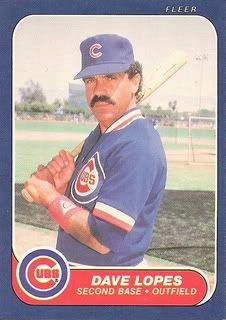 #9 - 1986 Fleer Davey Lopes
I can only assume that Mr. Lopes looks so angry in this photo because he had just been confused for John Oates.
#8 - 1991 Upper Deck Shawon Dunston
The needle on the Shawon-O-Meter is pointing directly at this glorious mustache/soul patch combo.
#7 - 1996 Fleer Ultra Doug Jones
Doug Jones came to the Cubs as a five-time All-Star in 1996. As luck would have it, however, his 78 mile per hour fastball didn't fool many batters and he was run out of town by the middle of June. Our best memories of Jones will always be his old timey mustache.
#6 - 1998 Topps Rod Beck
Rod Beck was a beast in 1998, saving 51 games as the Cubs captured a Wild Card playoff berth. Unfortunately, Beck was afflicted with addictions that claimed his life at just 38 years old. This is a tribute to the Shooter and his wicked Fu Manchu.
#5 - 1989 Upper Deck Goose Gossage
Goose Gossage's 1988 season with the Cubs saw the eventual Hall of Famer mired in mediocrity near the end of his career. His handlebar mustache was far from mediocre, however.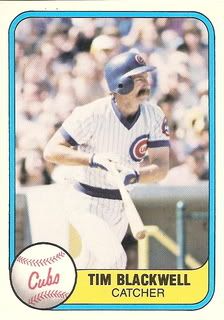 #4 - 1981 Fleer Tim Blackwell
You'll never convince me that the walrus was Paul. Tim Blackwell's scrub brush mustache was so intense you'd swear he's hiding tusks.
#3 - 1983 Fleer Bill Buckner
Billy Buck still rocks these prodigious whiskers. Thankfully, he has taken steps to get the neck hair under control.
#2 - 1981 Topps Coca-Cola Dick Tidrow
Dirt's mustache is so awesome, he can barely stand to look at you.
#1 - 2013 Topps Carlos Villanueva
Wow. An inspiration to gentlemen everywhere.